Client Portal 2022 Release Notes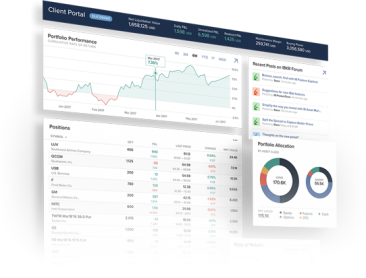 December 2022: Discover Opportunities; Reorganized Fundamentals Explorer
Discover Tool
Discover ideas and new markets for potential investments using the Discover tool. Discover is your link to market-defining third-party content selected specifically to help you improve your success as a trader. Currently Discover supports content from Trading Central, a "premium, one stop shop for investment decision support." Find Discover in the Research menu, and select the third party data you'd like to see, for example Trading Central. Use the sub-tabs to find out more.
Trading Central data includes:
Market Buzz: The bubble display overcomes the problems of having too much information to process and too much scrolling to contend with. Quickly see what's been happening and which companies are being talked - the bigger the bubble, the greater the buzz. Hold your mouse over bubble to see exactly how many mentions. Click a bubble to dive deeper into the the selected asset with in-depth News Analytics and expanded Sentiment data.
Technical Insight: Optimize your strategies with this perfect combination of actionable analysis, education, and alerts. The Technical Score provides directional information with the outlook (bullish, neutral, bearish) over different timeframes. Additionally, see a small educational blurb the describes what the data is telling you!
Technical Views: Using a combination of automated algorithms and expertise from senior analysts, Trading Central's Technical Views monitors the markets for recognizable patterns that could help you create a successful trading plan. Technical Views is useful whether you're looking for your next trading idea, or want a second opinion on an idea you want to implement.
Featured Ideas: This widget scans the universe of trading ideas and only delivers those that match your style. How does it know? Define your style in Customized Settings (using the gear icon on the top right). Set your filters like exchanges, asset types, bullish or bearish opportunities, timelines and more. See the list of assets gathered in real-time, along with the strategy match and historical return.
Value Analyzer: See if a stock is considered to be underpriced (relative to its intrinsic value) with the Value Analyzer. Find a specific stock, or use the Value Screener to set criteria and scan for stocks that meet them. Or, get ideas by browsing pre-screened value stocks using the criteria you set in the Value Screener. Find out more about Value Investing in the Education section of the analyzer.
Check back often as we continue to add more third-party content to the Discover tool!
Fundamentals Explorer Updates
We've reorganized the Trading Central data offered in Fundamentals Explorer. We've created a new "Trading Central" tab and now include sub-tabs, including:
Technical Insight
Technical Views
Value
Market Buzz
Find Fundamentals Explorer in the Research menu.