IBKR

GlobalTrader for iOS 2022 Release Notes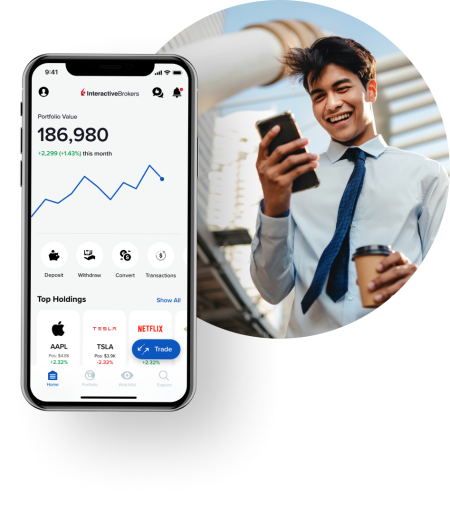 8.94 September 2022: Monitor Event Contract Positions
Now you can monitor Event Contract positions trading in EventTrader in your portfolio. Additionally, access EventTrader by tapping an Event Contract in your portfolio.

8.93 August 2022: Introducing Options Trading
Are you interested in trading options, but don't know where to start? Try the Options Wizard! Move through the wizard interface to enter your outlook on the future of the underlying's price movement, and the Options Wizard presents a group of standard strategies that you can filter by aggressiveness, Probability of Profit, Max Gain, and more to help you choose. Or, use the Option Chains by tapping "Options" from Quote Details and then Option Chain. Select an expiration date along the top, then toggle to activate "Buy or Sell" and show"Calls or Puts." Tap a strike to explore further, then tap to Create Order or to add this option as a leg to a multi-leg strategy.
Note that options trading is not available in all regions.

8.91 May 2022: Cycle Portfolio Columns, Edit Watchlist
You can now cycle through values in your Portfolio by tapping the value in the last column to the far right. This feature allows you to see more data points without taking up extra space or requiring a swipe to view. Tap up to three times to cycle through Last Change%, Today's PL, and Total PL.
We've added a new "Edit Watchlist" command to the right of the Add to Watchlist command at the bottom of a Watchlist. Use this command to delete a symbol or reorder symbols on the page.