Multi-Chart Mode
Now you can choose a multi-chart layout to view multiple charts on the same page. Modify "sync" settings to use the same or different symbol, interval, crosshair display, time and date range. You can view up to eight charts at a time. Indicators, drawings and other overlays are applied to the active (selected) chart.
. To open charts, click the Quote icon in the left panel, than click the Charts tab.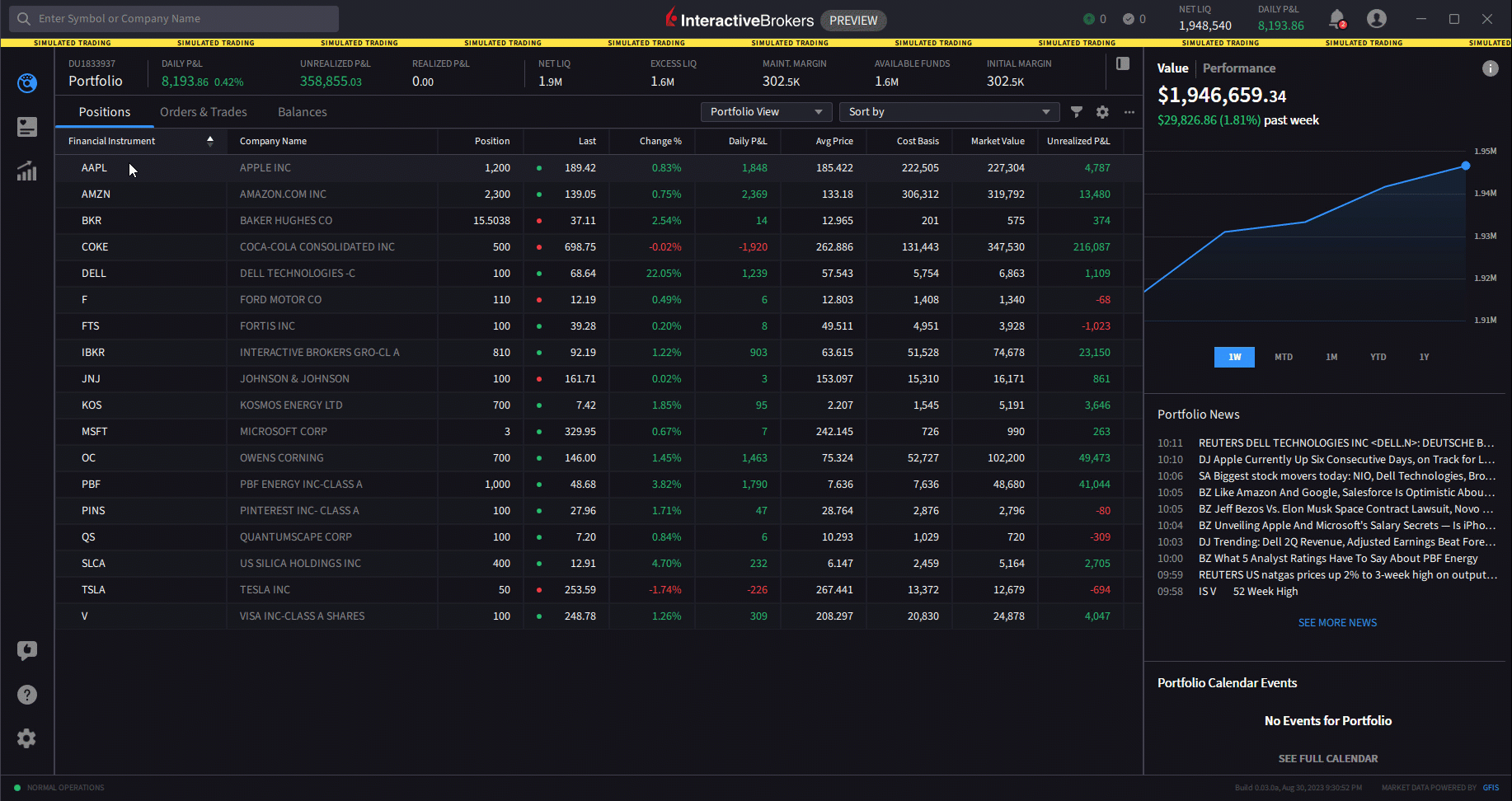 News & Research Re-imagined
Our new interface allows you to create custom feed views of the news you want to read, in the layout style that you prefer.
Custom views let you browse magazine-style, or view headlines for focused skimming. To toggle between views, use the Layout icon on the far right.

Use Advanced Search to find news by Provider, Importance, Source, Asset Class, Article Length (read time), type of media, language, date published and more! Once you've created the perfect collection, save the search to view updated news with the same set of criteria at any time.

Use Browse criteria to filter news by asset class and topic preference. Tabbed filters in Portfolio and Watchlist feeds that let you see just the types of news format you prefer, like traditional breaking news, institutional research, or opinions and commentary.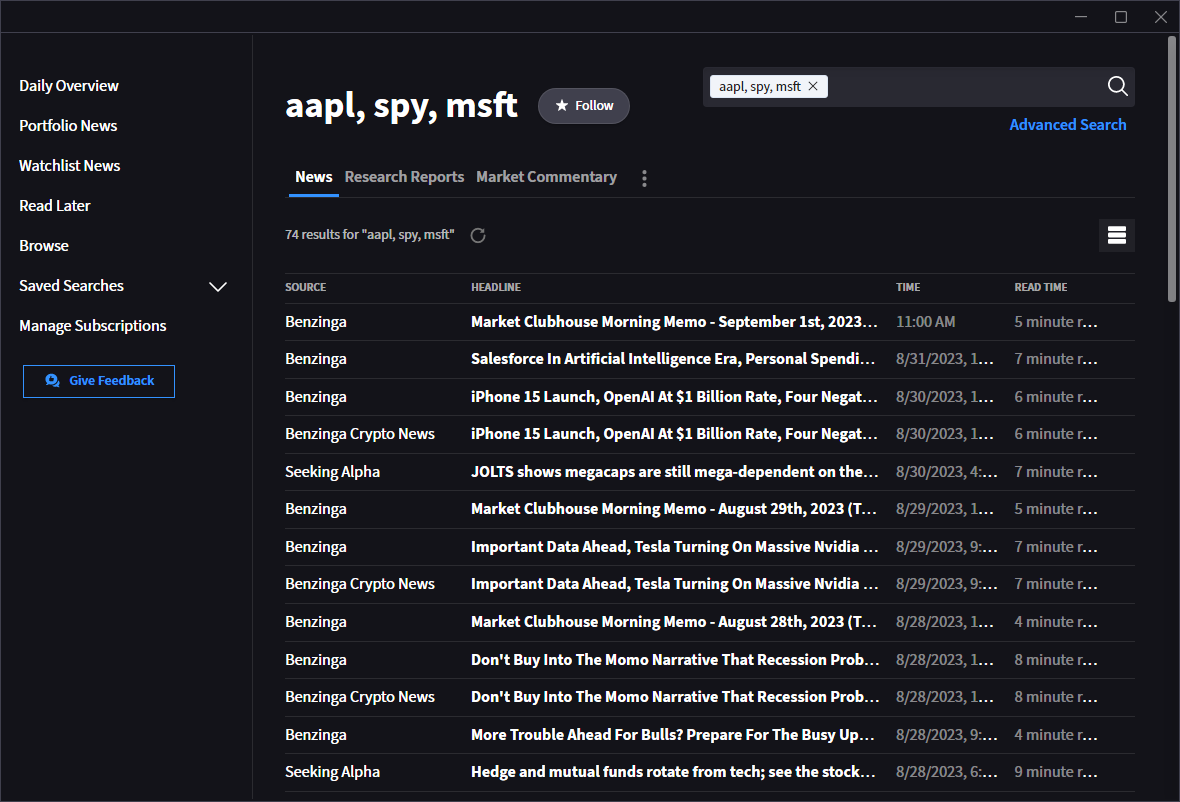 To access News & Research, click See More News from the news feed in the right panel.
Column Customization
Phase 1 of our column customization development lets you add, remove and rearrange columns on your Watchlists, Portfolio, and Option Chains. Click the gear icon to manage columns.
Use the "+" in Available Columns to move a column to the Selected Columns section.

Use the "-" in Selected Columns to remove a column from the view.

Click, hold and drag the three horizontal lines in Selected Columns to rearrange.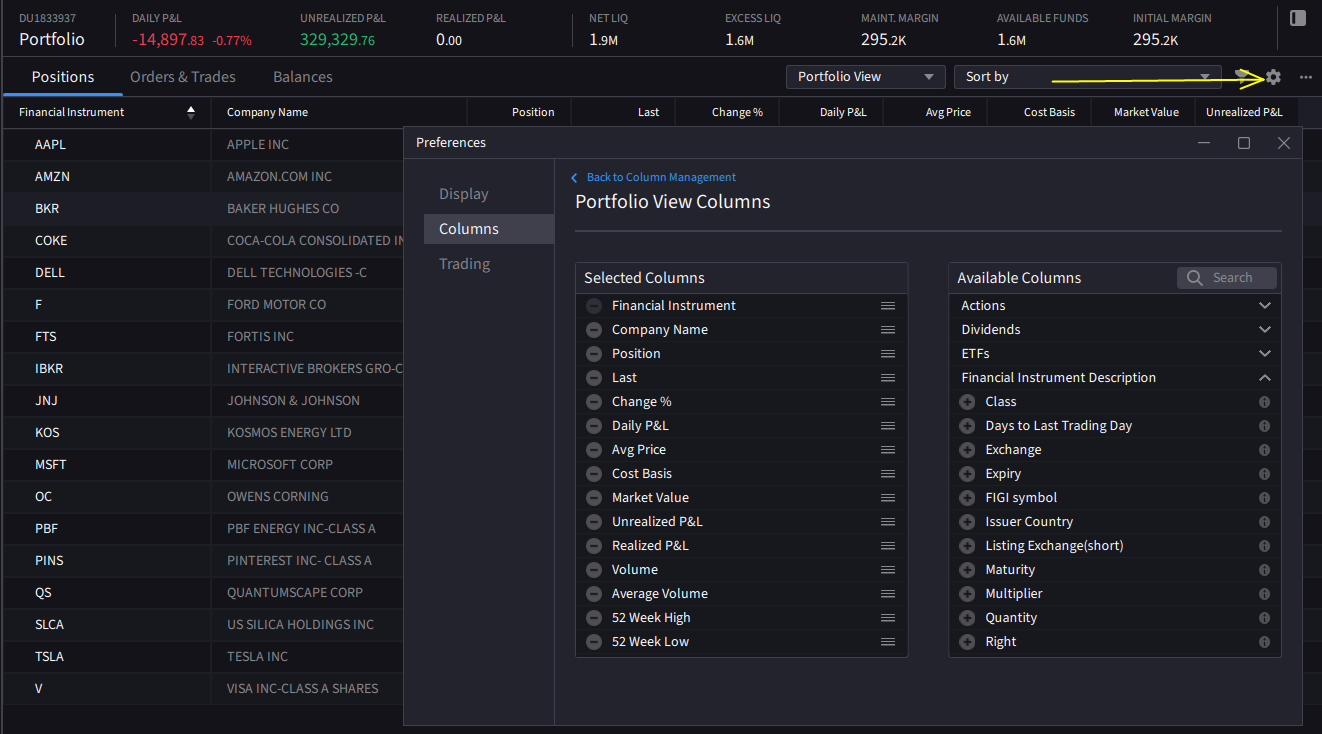 Click Back to Column Management above the column configuration to create/manage Custom Views. A Custom View is a specific collection of columns. Use Views in your Watchlist by selecting from the Views drop down list.

What's in the Pipeline?
Rapid Order Entry

Advanced Options Tools

Windowing for Multiple Screens

Layout Customization

Table Customization

Additional Order Types

Additional Product Types

Hotkey Order Entry

Market Depth – Level II

Market Scanners