PortfolioAnalyst

2023 Release Notes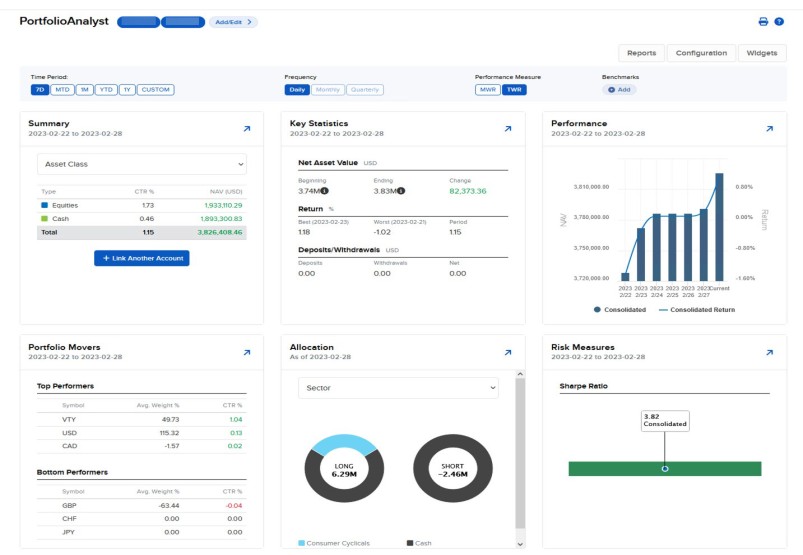 March 2023 -
PortfolioAnalyst

Beta is now live!

We have rolled out a major platform upgrade that puts a new level of analytical power, ease and convenience at your fingertips.

For the first time, PortfolioAnalyst includes an integrated, real-time reporting dashboard that gives you snapshot views of a broad range of charts, reports and tools.

PortfolioAnalyst is now an intuitive dashboard with allocation, attribution, performance, risk metrics and more without the hassle of downloading PDF/CSV reports.

View side-by-side summary statistics and drill down into details with historical periods, benchmark comparison, and frequency selection.

Log into Client Portal > Performance & Reports > PortfolioAnalyst and provide feedback to portfolioanalyst@interactivebrokers.com.