TWS 2022 Beta Release Notes

Trade Your Opinion with EventTrader
EventTrader lets you trade your opinion on the price movement of key futures markets, like the equity index, metals, and more. Will the S&P close above 3900 today? Will gold close above 1700 today? Take a position on daily price predictions to gain exposure in the futures markets while limiting risk. Event contracts are short-term positions good for that trading day only. Open EventTrader from the Other Tools section of the New Window drop down.
If you already have futures trading permissions, you can trade event contracts. If not, log into Client Portal to get EventTrader trading permissions
Learn more on the EventTrader website.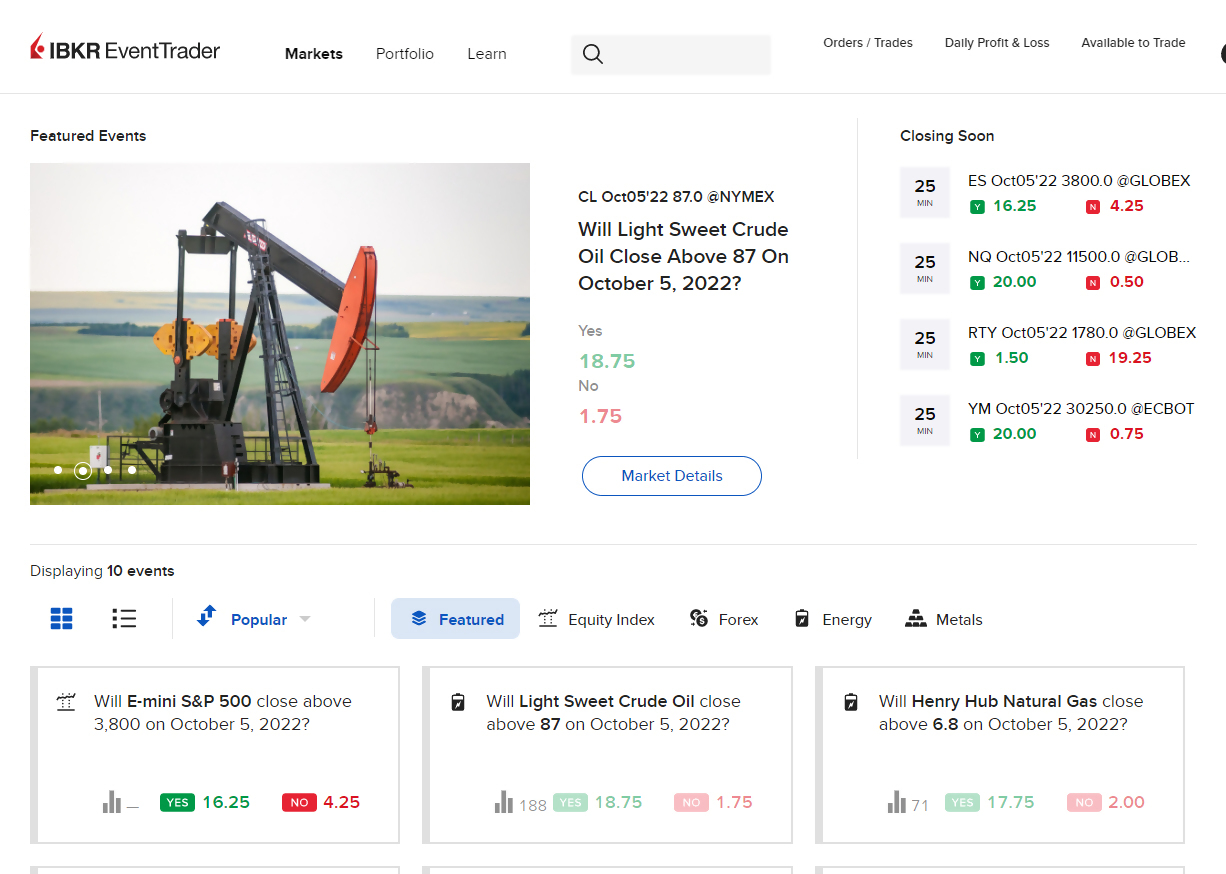 Use the snapshot feature to save a version of your chart with specific trendlines, indicators and more. Load multiple snapshots to compare side-by-side. You can load a saved snapshot, make any desired edits, and save as a new snapshot!
To open TradingView charts, from the New Window dropdown select Chart and then TradingView Chart.
COMING SOON: The ability to trade in TradingView charts.

Rebate Rate No Longer Shown
TWS previously displayed a Rebate Rate value associated with a feature that is no longer supported. Effective with release 10.19, Rebate Rate is no longer available in TWS. The Fee Rate is still available to display for clients who pre-borrow shares to short.

API Users: Upgrade to Version 36 or Higher
Ongoing updates to the API require clients that are using a version below 36 to upgrade to avoid unsupported attributes. One example is the Outside RTH feature. The paradigm that once included two attributes - rthOnly and triggerOutsideRth - is obsolete and may cause issues. This feature is now supported via a single OutsideRTH attribute and requires an API version of 36 or higher.