Trading Central and Discover Tool Updates
We've replaced the Trading Central "Value" and "Value Analyzer" tabs with a new tab called Fundamental Insight in both Fundamentals Explorer and the Discover tool.
Fundamental Insight analyzes the vast volume of complex financial data and converts it to actionable insights conveyed to traders through colorful, easy to interpret graphics. Fundamental Insight makes it easier for traders to apply fundamentals principles to their investing decisions.
We have also added the Economic Insight tab to Trading Central in the Discover tool. Economic Insight provides an Economic Calendar that can be used to monitor and act on market-moving events.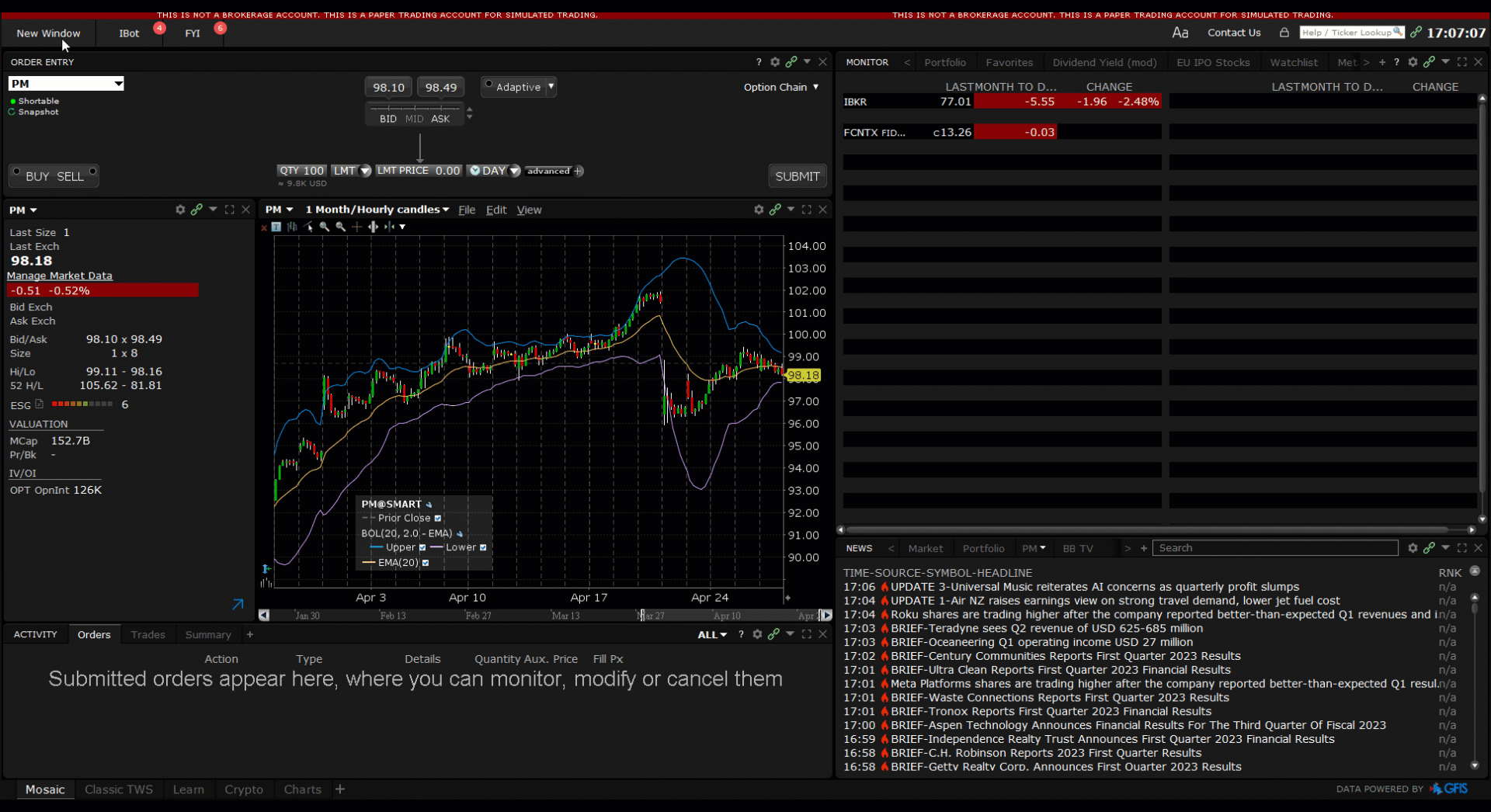 Both Fundamentals Explorer and the Discover tool are available in IBKR Mobile, Trader Workstation, and Client Portal.
Advisors Only - Improved Interface for Custom Indexes
We have made it easier to manage and invest in Custom Indexes, which allow advisors to quickly build portfolios modeled after popular Index ETFs, and easily customize them to accommodate client investment goals.
The major update is the "Invest" button that makes it simple to invest a client account in a selected Custom Index.
How to Invest Clients in a Custom Index
From the Rebalance window, select Invest in Custom Index(1). Note that this button is also available from the Manage Custom Indexes window of Advisor Setup.
Next, scroll to select the account you want to invest in the custom index model (2).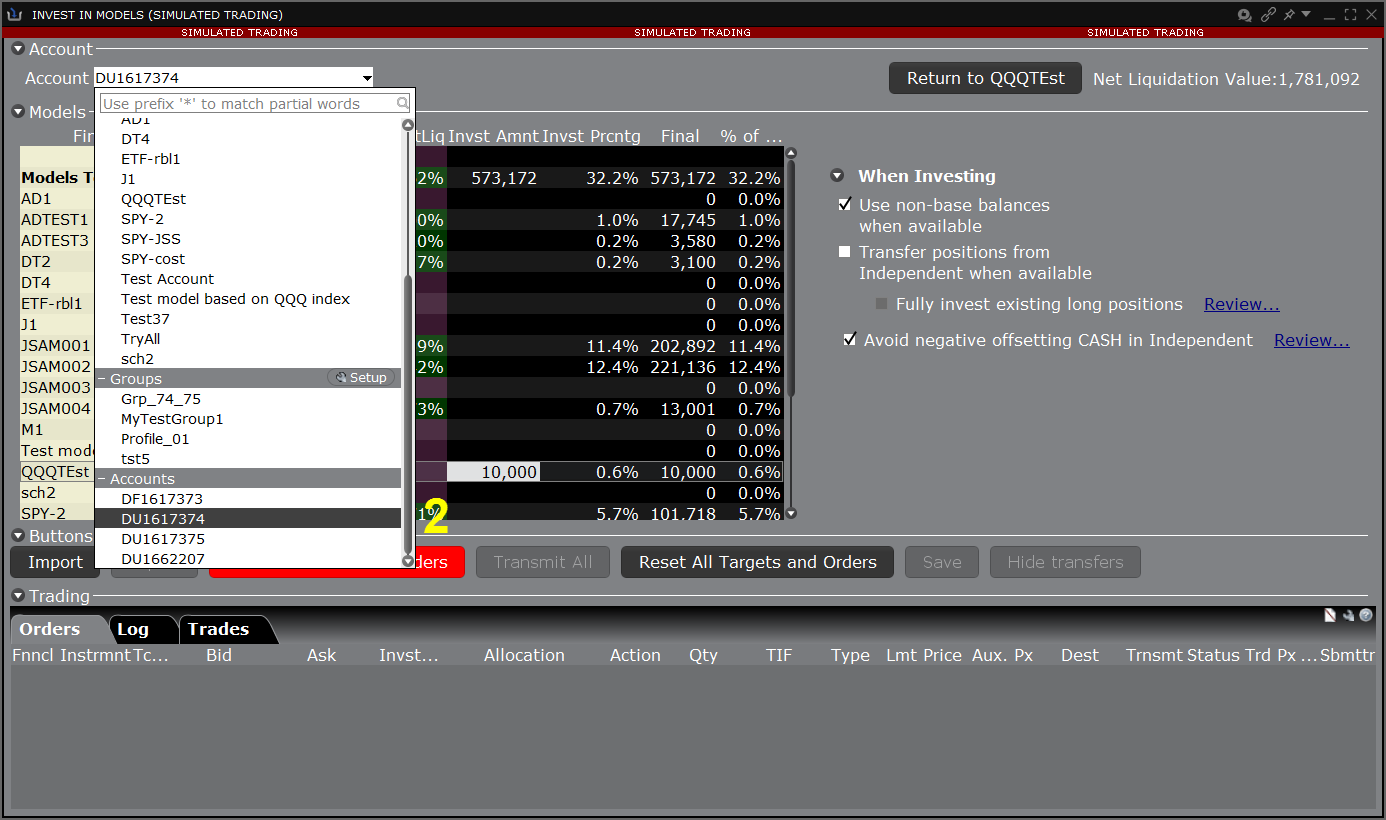 Once you have selected the account, the Investment Amount field (3) becomes editable. Enter the value you would like to invest in the index model. Notice that the the Investment Percentage and Final market value of the investment is updated. If you have already invested in the model, the Final value will add your new investment amount to the current amount.
Once entered, the red Create Reallocation Orders button (4) is enabled. Click to create orders to invest in the index.
You can return to your Custom Index model at any time using the Return to ModelName button (5).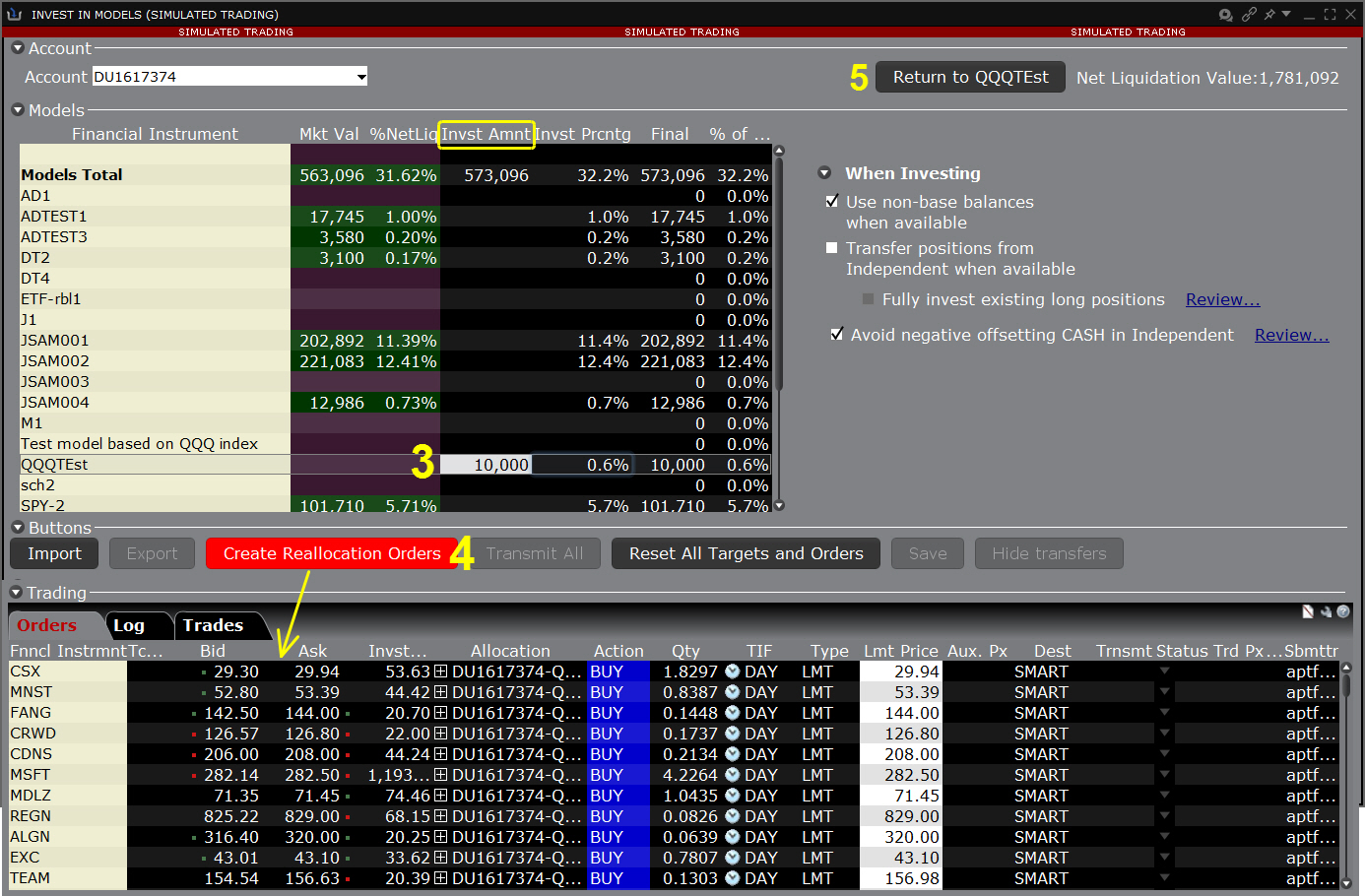 Transmit orders to complete the Custom Index model investment for a specific client.
Integrated 3D Volatility Viewer
Our 3D Volatility Viewer, which allows you to view implied volatility for an instrument, has been integrated into TWS so you can view 3D implied volatility directly within TWS, rather than within a separate tab of your browser. The integrated 3D Volatility Viewer is available from Mosaic by selecting New Window>Option Analysis>Interactive Analytics>3D Volatility Surface. You can also access from within the Implied Volatility Viewer by clicking "3D" in the top right corner of the Implied Volatility tool.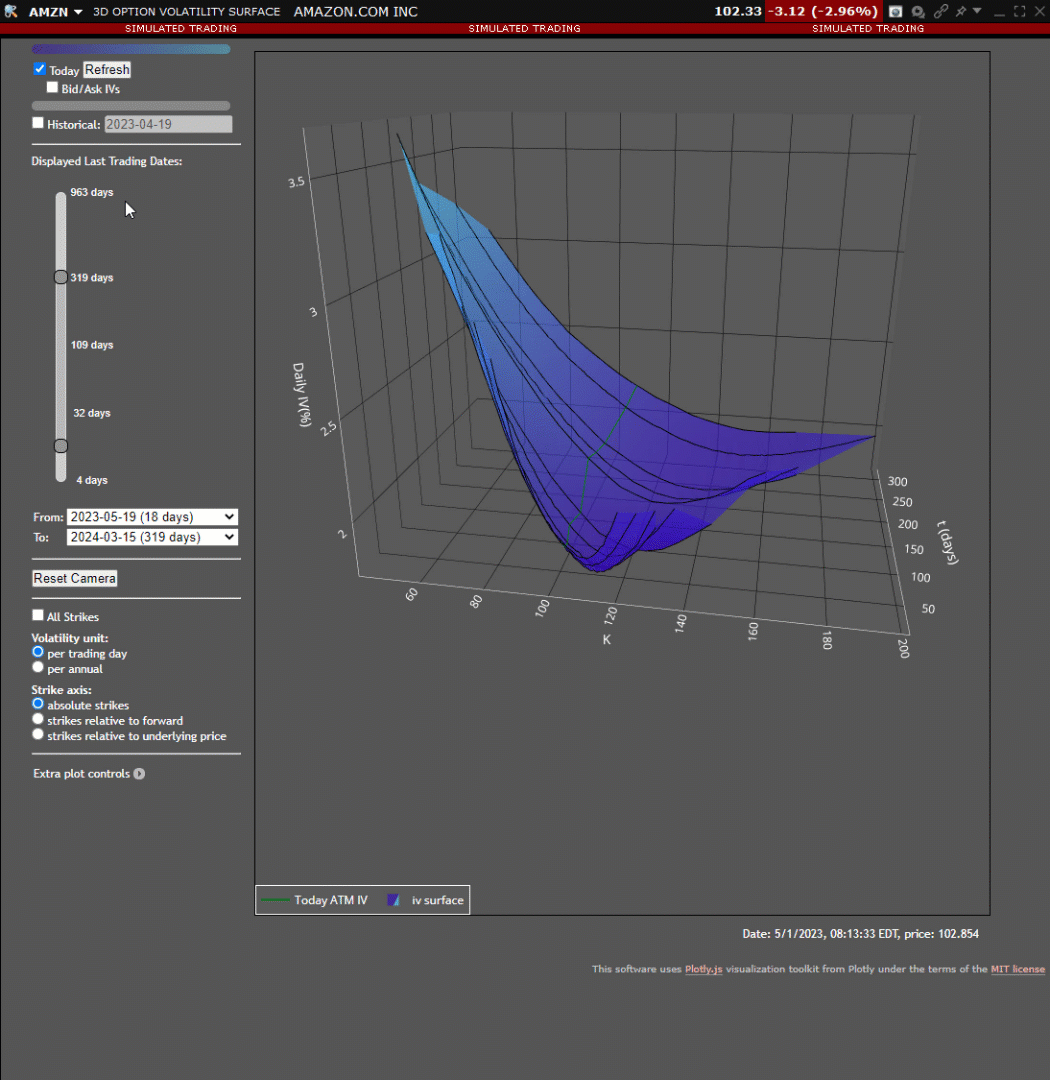 • Display the model surface together with individual option IV points or compare the current surface with any historical value by plotting them together.
• Click and drag the plot to rotate the view and scroll within the plot to zoom.
• Check "Historical" and choose a date to plot historical data. To see ONLY historical data once it's loaded uncheck "Today."
• Change the range of displayed trading dates using the "Displayed Last Trading Dates" slider or using the calendar entry fields.
• Expand the "Extra plot controls" to show contour and value lines and manipulate scaling using sliders.
• See specific data by holding your mouse over a point in the plot.