QB Octane
A liquidity-seeking strategy designed to optimally execute when urgent completion is the primary objective. This algo is recommended for orders expected to have a strong short-term alpha. It aggressively hunts for liquidity as intelligently as possible, while attempting to minimize market impact and still allow opportunities for spread capture.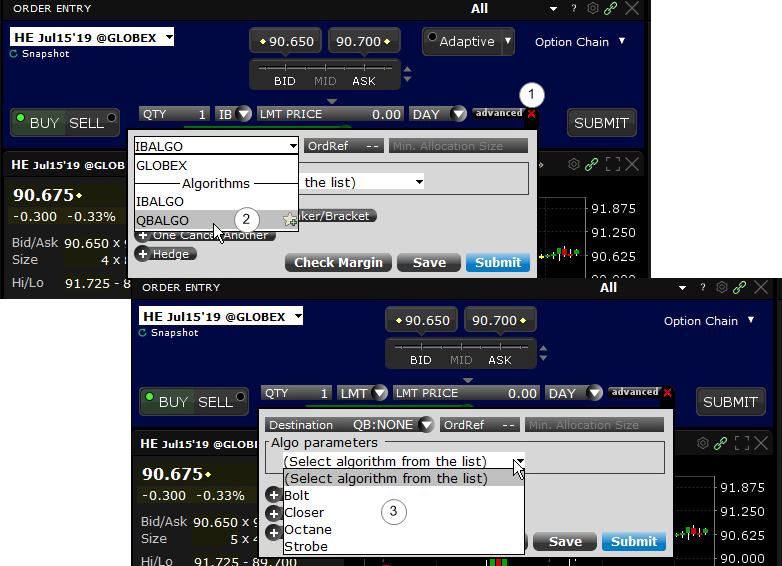 To access QBALGOS from Mosaic Order Entry
Click "advanced" to display more order parameters.
From the Destination field select QBALGO.
From the Algo parameters list, select the QB Algo to use, in this case Octane.
Click the "star" icon to add QBALGOs to the favorites list. Going forward, it will appear as a selection in the order type field and you can select it without going into the advanced window.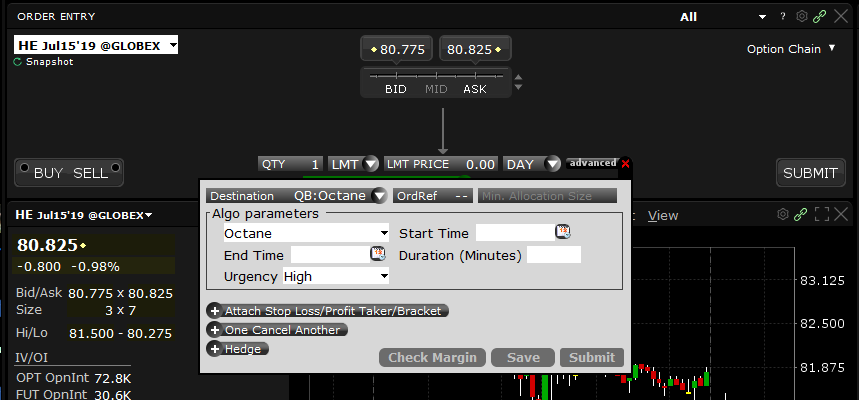 Parameters
| Field Name | Description | Valid Values/ Default Value |
| --- | --- | --- |
| Start Time | Optional: Set a start time. |   |
| End Time | Set an end time. | Required if Duration is not set. |
| Duration (Minutes) | Set the maximum time to work the order, in minutes. | Required is End Time is not set. |
| Urgency | Define the level of urgency to fill the order. | High (default), Ultra High. |